This article does not cite its references or sources.
Please help improve this article by

introducing appropriate citations

. If you are using this information for your own research, campaign, or general interest, you should not rely on its accuracy.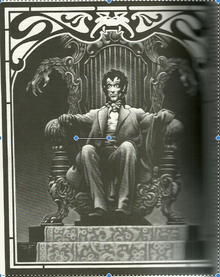 Daclaud Heinfroth was a Cerebral Vampire and servant of Duke Nharov Gundar. He conspired with Akriel Lukas to take over Gundarak and Kartakass by stealing the Crown of Souls. This failed and he killed Gundar. The doctor later was given his own domain of Dominia where he captured and created more Cerebral Vampires.